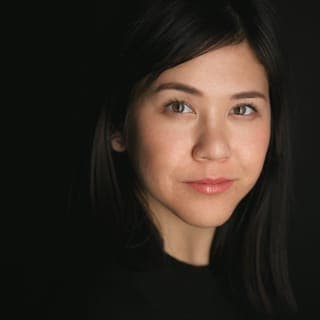 Michelle is a design leader who currently leads Airbnb's Trust & Safety, Tooling, and Support design teams and one of my absolute favourite humans.
In our episode, we talked about how she found her way into the field of design, some of the important people and moments on her path, her fascination with human connection, and how she coaches herself and others.
February 14, 2023
Transcript generated with AssemblyAI
MICHELLE:
The design details matter, Michael.

MAYKEL:
Hey, everyone. Welcome to the fifth episode of Fullstack Whatever, where we talk about the work behind the work. This week, I'm having a conversation with Michelle Mederos. Michelle has spent nearly a decade working in the trust and safety space at both Facebook and Airbnb. We talk about how she navigated her way into design some of the most important people and moments that came across her path. And she shares some wisdom on how she approaches coaching others and herself. I hope you enjoy it. Hey, Michelle. Welcome to the show. Welcome to our conversation. I'm very excited because you have a really fascinating career so far. I think you're a really awesome person, and I think that people should hear what you've been up to and how you think about things. Before we kick this off, I would love to have you introduce yourself and say what you've been up to in the last couple of years.

MICHELLE:
I'm Michelle, aka Miche. I live in San Francisco. I'm a design manager. I get to lead this wonderful team of folks in Airbnb where you work on what I call almost like the iceberg of the product experience. So there's the stuff you see, which is obviously like the digital app, but putting on our hats of service design and thinking about the experience from a tooling angle, trust angle, safety angle. I get to support a lovely group of designers who work on all those products and experiences and keep people safe on their platform.

MAYKEL:
That's awesome. Yeah. There is obviously the typical designing of whatever the app looks like and pressing the door. Dash, get me my food button, which.

MICHELLE:
I just did, and it was pretty delightful.

MAYKEL:
It is delicious.

MICHELLE:
Farmhouse Tie.

MAYKEL:
Shout out to Farm, sponsor of this podcast. Farmhouse tie.

MICHELLE:
Exactly.

MAYKEL:
There was a magical moment at the start of COVID where you would be able to get the family plate for, like, $69. And it says, like, it's for three to four people, except also for a.

MICHELLE:
Single person during COVID 100%. How many TV shows? What were you Netflixing like at that time during a single family meal?

MAYKEL:
I was playing animal crossing a lot.

MICHELLE:
I never got into that, but I appreciated the people who did. It felt very much akin to this Sims energy I had as a teenager.

MAYKEL:
Yeah, it was the Zeitgeist.

MICHELLE:
I feel like I was watching the Queen's Gambit, which I also think part of the Zeitgeist moment.

MAYKEL:
Absolutely. So you're working on the invisible part of the iceberg at Airbnb, sometimes visible.

MICHELLE:
But I feel like prevention is the best strategy. So sometimes when it feels more invisible, if it's just presented little icebergs in.

MAYKEL:
Front of the iceberg.

MICHELLE:
Yeah, exactly. The Titanic really lows that met for, but yeah, that's right.

MAYKEL:
So you're working on a lot of the service design behind the trust and safety of the product.

MICHELLE:
Well, I was saying I'm in more like taking a service designer lens. We actually have wonderful service designers who I get to work with, but having worked with them, I feel like their breadth and depth of knowledge is so much deeper than mine, but oftentimes taking more of a service design approach. One of the things I like about Airbnb is within our title, we call it experience design, not just product design. We're not really focused on just the app, but it's really more about what's experience of traveling, what's experience of hosting, how does this digital experience play into that? So Airbnb overall takes a little bit more of a service design approach than the average Maybe tech company.

MAYKEL:
It's not often talked about part of designing these products for large scale companies and large scale audiences. How did you get into this design.

MICHELLE:
Or into this space of trust and safety?

MAYKEL:
Well, both, actually. How did you get into design?

MICHELLE:
I feel like being the good child of immigrants that I am, I had two career paths open to me, which was lawyer or doctor. And it's funny, like, saying this doing the podcast, but I feel like I was a very shy child and maybe still today remain a slightly shy adult. But my parents were like, well, she's obviously not going to be a lawyer. She really cares about justice and doing what's right. But we don't see this kid necessarily going up in front than people in advocating a case. But she likes helping people. Seems like doctors are a track, so I thought it was going to be a doctor. I had my little Fisher Price bag as a kid, and I was on that track for the longest time. I really never doubted it. I thought I was going to go into Virology or be an OB GYN, and that's how I started my college career. And after Shadowing Doctors, I had the realization that it was probably not the right track for me, or at least I had enough doubt where I didn't feel like jumping in the med school would be the right path. And at that point, I started thinking about, like, okay, well, what else can I do to graduate on time? What could I possibly do with all these science electives? And I learned about product design, which at my college was under the umbrella of engineering. But it was this idea that you could solve real world problems with people, and it just felt like it connected so many threads of things I cared about, like women's empowerment, emerging markets, given the fact that I grew up across multiple cultures. And it just seemed like the right pivot to make. And so I ended up majoring in this thing and graduating and not necessarily knowing what to do with this degree in mechanical engineering. That was kind of also business and also kind of psychology and human factors. But I ended up being really lucky through some research that I did, finding this opportunity of Volkswagen where I had the ability to do interaction design and industrial design. And over time, I realized I just did not have the mindset or the patience for hardware. I mean, I feel like the automotive development cycle is like ten years and I'm finally seeing some of the ideas that we explored then now. But I ended up in design for that reason.

MAYKEL:
That's quite an interesting first job to go into design at Volkswagen Ziv Volkswagen.

MICHELLE:
I hope you don't cut that out.

MAYKEL:
I appreciate shout out to our sponsor, Volkswagen.

MICHELLE:
Yeah. The Erl Z Volkswagen Research Laboratory.

MAYKEL:
To be correct, you spent some time there and this is a really interesting first opportunity. How did you decide on what you wanted to do next after this, then?

MICHELLE:
I mean, to be honest, when I think back on it and put myself in the shoes that I was in before the mindset, I didn't think I actually had a lot of moves. And it was a really hard time for me professionally. And I have a lot of empathy for people who are making that pivot into design. So despite having majored in something that had design in the title, I didn't really have any hard technical skills coming out of college and I definitely didn't have a portfolio that was connected to the jobs I wanted. So when I was at Volkswagen, I was actually freelancing at night. Honestly, I feel like I had so many different schemes of just how to build a portfolio and break it into that space. And so it feels like a natural transition that she would have found, like, interaction design from industrial design. But I remember at the time having a spreadsheet of all the places I'd applied to and all the places that rejected me and having this little planner where I wrote little notes to myself about what I wanted and had reminders about different moves that I could potentially make in order to make those dreams happen. And some of them were like pretty they weren't like the dreams that you necessarily want, but you could move back home in order to take an unpaid internship in order to make this transition possible. It was definitely like scraping in the barrel for a while. One of the things I love about meeting people in design is I feel like there are so many different paths here because there isn't as clear of a academic program. And in fact, a lot of programs have really come come up in the past few years and they've been a lot more tactical. I'm thinking about those, like, six week kind of boot camps to prepare you right for a portfolio. But I feel like, at least for the college that I was at, it has more of a liberal arts bent and we're not going to necessarily change our curriculum to match the changing industry. Despite being based in Silicon Valley, it's up to you to figure out how to use these lessons. And I remember at the time being really discouraged by that. I remember, like, a very specific moment, like in a senior class where our advisor was like, yeah, you're in the intersection of these three circles business, engineering, psychology, human factors. Now you get to choose what you want to do. And I was like, I literally chose this major because I wasn't sure about medical school. And here you are telling me that after I accrued a bunch of student debt at Stanford, I need to go find masters. I was just like, oh, hell no. It was very discouraging. Now, ten plus years later, I totally see the wisdom in that. And all the classes I took that were a little bit of a stretch are the classes that I remember the most used the most, like, philosophy, the sociology of social movements. Like, those are the ones that ironically feel most practical despite being a designer. Now, air quotes included.

MAYKEL:
Air quotes included. This is not a YouTube enabled podcast yet, so the air quotes will just have to, like, illustrate the people.

MICHELLE:
Fair enough.

MAYKEL:
After your time in Volkswagen, you went over to a company called Metromile.

MICHELLE:
Yes. Are you going to make me do the Metromile pitch? I feel like it reminds me of that time, like, in the 2000 pens where we met each other and everyone like, at a party would be like, well, where do you work? And you had to, like, pitch your startup. You're like, I just want to get a glass of wine.

MAYKEL:
Yeah, just give me a glass of wine and a mescal shot.

MICHELLE:
Mescal shot and wine is of this error. I think at that point I was still in my attempting to like, beer.

MAYKEL:
Phase, which was short lived because you do not like the glutens.

MICHELLE:
Well, the gluten doesn't like me. Yeah, exactly. I feel like a trip to India and wiping out my gut flora followed by a trip to the Philippines and wiping out my gut flora has really left a lasting mark on me. But yeah. TSA to all my gluten free homies out there.

MAYKEL:
This episode not sponsored by gut Flora.

MICHELLE:
Not sponsored by Big Ludin, only sponsored by Probiotic.

MAYKEL:
Exactly. Big pro. That's so funny. You don't have to pitch Metro. Mile, you took a jump from Volkswagen to Metro. It was a connection.

MICHELLE:
Yeah. The translation there was, again, designer trying to nurse space between industrial interaction design and what Metromile offered was, one, the ability to apply the automotive domain expertise to a small startup where you can be responsible for everything. Working with really talented industrial designers to make the hardware component, working on the app with interaction designers and engineers, and also leveraging some of the tools that I had learned in college. Need finding research and being able to apply that, as well as picking up new skills like marketing design from the head of marketing there and working with a really talented content writer and getting to really dabble in everything. I feel like from that experience, I gained a lot of confidence. I met a lot of great people, but I also got the clarity that, yeah, digital product design, interaction design is definitely where I want to lean. And at a startup, you're always going to have to be juggling like those million hats and and I felt pretty confident after a year that I had honed my thesis that I knew where I wanted to go. And so that's how I ended up at Facebook, where we used to meta now, where we used to get to ride. I mean, at the time it was Facebook, but we got to ride the shuttle together and hang out more.

MAYKEL:
Was there a moment in time at Metro Mile that you were like, this.

MICHELLE:
Is it, where I'm like, look, mom employable and I have health insurance and I'm ready to take the next big step. Was there a moment? That's a great question. Thinking back on it, I remember doing some research about a strategy that the CEO at the time and other leaders of the company were really excited by. And I had designed a study and interviewed people. I even advocated to go travel to different cities, which felt like a really beautiful experience to go on like a business trip at the time to Portland, Oregon, very big on floor. I have brought my hair straightener and sunglasses, and I need neither of them. But I remember coming back from the trip and with synthesized research findings that were basically, don't do this, don't invest in a strategy. It doesn't actually make sense for the population we want to target. It really reflects the preferences of a San Francisco market, which isn't scalable. And I remember the CEO being like, great, I really love the insights. I trust that this isn't the right thing, but what should we do next? And it was just that faith in me in that moment of really asking more from me where I think that gave me a lot of confidence and the permission almost to just keep pushing what I thought I was capable of.

MAYKEL:
That's a great moment.

MICHELLE:
Yeah. Thanks, Dan Preston.

MAYKEL:
Nice. This episode also not sponsored.

MICHELLE:
Also not sponsored by Dan Preston.

MAYKEL:
No, but that's a really awesome moment. And this is also one of the reasons why I wanted to have these conversations and record them because I feel we don't talk enough about those magical moments that weren't like, oh, we shipped v two of this thing, or our metrics flew into the sky because we did this one thing. Now it's like this one conversation that you had this one time had an outsized impact on your career.

MICHELLE:
Totally.

MAYKEL:
Since then, you've probably had many conversations with other people earlier in their career that have also been a potentially, I don't want to say outsized impact.

MICHELLE:
Again, these pivot moments yeah, you had.

MAYKEL:
This moment where you felt empowered and.

MICHELLE:
Invited to participate in the conversation, which I don't think I totally had as a young woman starting her career in the automotive industry. So to set the context of where I was and what the time was, it felt especially powerful to be invited not just to participate in the conversation, but to lead the conversation.

MAYKEL:
Yeah. So eventually that confidence that you had brought you to Facebook.

MICHELLE:
Yeah, yeah, I ended up, let's see, this was in 2014, and I think the excitement I had at the time was just the scale that Facebook was operating, which I think continues to be like no other. But at that time, again, remember, I was really interested in emerging markets, and it felt like a really interesting way to get closer to that initial set of interest. And when I was at Facebook, I actually had the opportunity to work on their Protecting Care team and their Social Good team. Slightly different names now with various changes, but it was really amazing to get to do some foundational research and strategy around women in emerging markets and think about how women across different cultures or different access to technology experience harassment differently. And I got to travel a bunch around the world, especially to India, which was pretty transformative for me. I really enjoyed traveling to India. I think I had a unique experience because the researcher I was working with really wanted to make sure that we were understanding multiple perspectives. So we weren't just traveling to the big cities where a lot of people go to. But I think people are often surprised by the list of cities that I have been to, which I think are a little bit less common for the average American traveler. And we did a lot of intercepts, which, as research goes, is a really interesting way to experience the culture and get a different set of touch points than you might if a person comes to Usability Lab or is experiencing a prototype. And we had to find really creative ways to really understand the mindset around how people would experience harassment. And some of that included going to people's homes, and so I'm really grateful to have gotten to experience that as well.

MAYKEL:
How did one of those intercepts look?

MICHELLE:
I mean, I'm remembering going to the mall, which feels like such a funny thing to do, but going to the mall and attracting interest because I'm clearly not of Indian descent, looking a little bit like an outsider in certain cities and then trying to get people to chat with you and just ask them questions about oh, man, oftentimes. We were just trying to understand context, if that makes sense. So what their family life was like, what their use of technology was like, and then find more directed questions towards what kinds of experience they had on the platform when it came to harassment.

MAYKEL:
That sounds like a big leap to take in a conversation like that. How do you go in that direction?

MICHELLE:
I think it's about making people feel comfortable. And I don't know if we have that vernacular then, but I think it's also about not triggering people, not introducing one new fears and new anxieties, right. Or not reminding them of really unpleasant experience. So I think you weighed softly in, and if there's interest in the consent to continue the conversation, you can keep going forward.

MAYKEL:
And you said that you worked on protecting care, but you also worked on this thing called social good. Social good, was that a totally different type of working? Like, how did that kind of connect to each other?

MICHELLE:
I think a lot of work with trust and safety, sometimes it can feel like you're on the defense, right, where there are all these challenges that exist in the real world and they're also happening on your platform. And I mean at Facebook, Airbnb, generally anywhere, and product decisions you choose to make can sometimes amplify those issues. And I think that was really heavy, to be totally honest. And so something that felt values aligned but also a little bit more optimistic and perhaps visionary, felt like the world of social good at the time where we could do a lot of great. Like we were dealing with really challenging problems, which is someone wants a fundraise for a personal health issue. Someone wants to fundraise for a nonprofit for their birthday. Someone wants to find out information about a loved one when a crisis happens, or someone who needs like, mentorship, support. Those aren't necessarily all positive events, but I think there's the capacity for connection and finding resilience in those moments, which very much spoke to me at the time.

MAYKEL:
And so you went from metro mile to Facebook. You had this confidence and you dug into this completely for your personally uncharted territory of protecting care and dealing with those.

MICHELLE:
Well, I think at the time also, it wasn't an area that any company had really invested in. Again, 2014, some companies were starting to think about it, but it was also the era of gamergate, right. So I think we were just starting to experience like, oh, this is what wide scale harassment looks like on new platforms like Twitter, or newish platforms like Twitter. I mean, Twitter have been around for a while, but I think we were starting to feel the optimism of tech fade a little bit in that regard. And so it was a really interesting time to start focusing more on trust and safety.

MAYKEL:
And so jumping a little bit ahead, eventually you moved over to airbnb.

MICHELLE:
Yeah, I mean, like fast forward four years.

MAYKEL:
Yeah, exactly. So you spent four years at Facebook, almost five. So there was this moment probably where you in your mind were like, okay, it's time for something different. Did it just come across your path? Were you limited by the organization. What was your reasoning to like want to make a jump like that?

MICHELLE:
Well, I think there were some reasons that were personal and some were professional. I felt like I had learned what I could learn at facebook. There was a lot around the culture that was focused on impact. I think that often was presented in more of a data lens. And I felt like I was able to really incorporate data into my process, really be able to think about the storytelling of data. But at the end of day the when I took a step back and thought about like, what would I want my PhD in, I didn't necessarily think that I wanted it to be in the things that facebook had to offer at that scale and size of company. And instead I was really curious about some of the questions I had begun to explore with trust. And I think as I thought about those problem spaces more, the thing that felt like it was missing for me was having trust be a central part of the business model that without trust you would be unable to have this product or service. And I think one of the things that's really true about airbnb is without trust, there is no letting someone else into your home, especially if your belongings or loved ones are in there. And so that just seemed like a really interesting opportunity to think about trust and safety in a more holistic way rather than a single feature. I think on a personal level, I had actually been on a research trip in mexico city, and grand irony of ironies, I was doing research about earthquakes and there was that big earthquake that happened in mexico city and there was actual residual damage in the building that I was in. And during a usability study, the piece of the ceiling actually fell and hit me in the head and I ended up with a traumatic brain injury, which was pretty life changing to be totally honest. I think about the person I was before and I think about the person I am now, and I feel like there are lots of pieces of me that were transformed by that experience. But I think as a result I actually still had a lot of like residual physical symptoms after, including getting super nauseous from the bus. And so that three hour commute to and from menlo park in rush hour traffic no longer felt as tenable as before. So honestly there were some selfish reasons as well. It's really nice to have a walking commute, and with the pandemic, I think a lot of people might agree it's really nice to not have a commute. Sometimes.

MAYKEL:
We can get into the whole remote work thing in a second because I think that it's both very nice to be able to just sit at home and sometimes not even have to take off your pajama pants.

MICHELLE:
Oh man, I'm not a believer in that. I always wear my pants. I think early in the pandemic, baking a little bit too much at home was eating too many cookies, and I needed pants accountability on a daily basis. I needed to put the jeans on.

MAYKEL:
For me, it's shower accountability. For some reason, a morning shower is, like, more energizing to me than a cup of coffee or anything, really, that I can put in my system.

MICHELLE:
Interesting. It is interesting to hear about what rituals people have created in lieu of their commute. Like, I will get very grumpy if I don't have a morning walk with a dog that involves at least a two mile loop. But if I have to shorten that for a reason, or there's no coffee on the walk because I get up late or a meeting has been moved, it really does have an impact on my day.

MAYKEL:
I'm really bad with some of this stuff sometimes, because when I used to go to work, I could time myself to do it in 35 minutes. I could obviously do it in ten if I would accidentally as soon as my alarm or something. But 35 was always, like the exact number included. Like, the coffee included. Taking the shower.

MICHELLE:
Very impressive.

MAYKEL:
And then over time, obviously, the skincare routine grew. Of course, moisturizer babies got to moisturize.

MICHELLE:
Yeah. Just to be clear, these babies are my eyebags.

MAYKEL:
Oh, I thought you were doing, like, the Agnes thing from Despicable Me where you were tapping your cheeks.

MICHELLE:
Oh, my gosh. Confession. I haven't seen Despicable me.

MAYKEL:
Well, Despicable Me one is definitely like I mean, it's a whole franchise now.

MICHELLE:
It is.

MAYKEL:
But no, I think that there's something really interesting about we all had these routines and we were forced into these routines somehow, and now there's a lot of white space available for us in our day to day.

MICHELLE:
Maybe privilege is nonparents, but yes, exactly.

MAYKEL:
But very recently, I've been thinking a lot about Kay. We've been doing this for two and a half years now. How has this affected our lives? How many people are sitting inside more? I know that I'm sitting inside more, and the activation energy that I need to leave my place to go do something is way higher than if I'm already out the door. And so now I try to go into the office at least one day in the week. But I do feel like there has been a bit of a limitation how we live as a human organism and how much we're getting a little cells just chilling. Do you think that sitting dealing with pandemic for two and a half years has obviously changed?

MICHELLE:
It's interesting.

MAYKEL:
A lot of our behaviors and lives.

MICHELLE:
Well, it's interesting to hear you say that, because I think I actually relate to my space differently, where I feel like so much of my work is now in my home, but I definitely see my home less of like a refuge than I had before. Maybe it's because I'm living in this tiny little space, but any chance I get to leave home, aka work, whenever there's sunshine, I'm pretty pleased. Same goes for the weekend. So it's interesting to hear you describe the opposite, which is home is now the default, where I feel like sometimes I run away from home in a way that I think before I ran to home.

MAYKEL:
Yeah, something about my brain really is good at collecting memories in different spaces. And so I still vividly remember certain meetings that I had in different parts of the Facebook campus or in different parts of the old instrument office, just purely like, by the fact that I can visualize the room. And having worked remotely for a year and a half now, it feels like I'm consistently recording over the same VHS tape.

MICHELLE:
Yeah.

MAYKEL:
And so that's why my desk is in the fourth spot that it's been in. It's like this wall, then that wall, and now it's basically like in the kitchen.

MICHELLE:
I moved my desk on wheels just so it's easier to move it around the house. So it's nice to know that I'm not alone. I feel like everyone else has had one set up and they were like, Me, should you plan? I'm like, no, they're for an angle. So it's nice spatial change on here.

MAYKEL:
All of my critique meetings, I put my desk against the window, and for all of my one on ones, I put my desk against the wall. And that there's a really good joke.

MICHELLE:
Here to the window. To the wall here.

MAYKEL:
Let's not continue that whole.

MICHELLE:
If you bleep it out, imagine you.

MAYKEL:
Heard the rest of that song not work safe. Basically not work safe, but covered like an interesting track of your career and the things that you've done. And we briefly touched on why, looking back when you were in college and in school and trying to figure it out and looking at where you are now, like, how does old you feel about new you? Do you have a thought about that?

MICHELLE:
How does old me feel about oh.

MAYKEL:
Man, how would old you?

MICHELLE:
Oh, how would old me? Well, yeah. Yeah. Because I don't exist as separate things. Oh, my gosh. I think there would be part of me that would be really proud of figuring it out again. To recap, once old me was trying to figure out what does this design thing look like? And left behind a dream. Right. Which was how do we do some work that's meaningful and impactful for the world, especially around women's empowerment and safety, and to see the threat now of being able to work in design and be able to work on these important domain areas where we're trying to keep people safe and not even just like prevention of bad things from happening, but proactively trying to build inclusion. I think she'd. Be proud of that. I think I've also found a lot of joy for myself mentoring people in a way that I don't even know, I dreamed of at the time. And that's been a really interesting way to approach helping people, to create space for people, to help them build their own confidence in their skills, to really just be a consistent and reliable supporting source in their life. And to almost be like the manager that I wish I had at various points in my career or life when there were personal issues that were happening. Right? And just trying to be present as a human for other folks. So, yeah, I think generally proud. But it's interesting to even hear myself say that, because I don't think I've appreciated that. So thank you for that.

MAYKEL:
That's great to hear.

MICHELLE:
Asking the right questions.

MAYKEL:
The flattery will get you everywhere.

MICHELLE:
Everywhere.

MAYKEL:
Everywhere.

MICHELLE:
Everywhere. Another glass of wine will get me.

MAYKEL:
Another glass of wine and this martini.

MICHELLE:
Glass will get me I like the sacrilegious nature of it, having gone to Catholic high school and having read the entire Bible in English and Spanish. Definitely is in there. It's definitely in there. Definitely was somewhere. I can see it. Totally. Totally.

MAYKEL:
This is how we Dwindle down the fan base very quickly. Not design.

MICHELLE:
Pushing the pixels right now. Right.

MAYKEL:
A design Bible. Somebody.

MICHELLE:
Is there a design Bible? What is your design Bible?

MAYKEL:
What is my design bible?

MICHELLE:
Yeah. Like, what's a book that either completely changed the way you see design or they constantly refer to for insights?

MAYKEL:
That's a really good question. I have a really tough time when people are like, oh, I want to get into design. Which book should I read? I do remember that John Mehta's The Laws of Simplicity was, like, a really big one for me. And I also remember that there were some early book apart books when I was very hands on that were really helpful. So generally a list apart. And then the laws of simplicity. Book. Ellen Lipton's thinking with Type at the time.

MICHELLE:
Yeah, classic.

MAYKEL:
And Frank Chimera's shape of design was a big one. And then Andy McMillan at the time was also doing the manual, which were these, like, little pocket size books with, like, a hardcover that would have a couple of essays in them. And I think this was like the heyday of, I think, the European design scene before we all got imported to the US. And strewn across various companies. And then some of us have gone back some big Dutch not big Dutch, but, like, big Irish, for example. Yeah, it was a very interesting time. I think that the CEO of Intercom was just roaming around the same conference that everyone else was and now a.

MICHELLE:
Successful company recruiting beyond the typical places to find that talent.

MAYKEL:
Yeah, but it was a very small company at the time. I think that the Ten 1112 2012 boom hadn't really happened yet. And then obviously we've seen about twelve years of consistent booming until the macro, which don't we just love a well marketed economic crisis. Previously there is an economic crisis. Everything's going to shit.

MICHELLE:
Yes.

MAYKEL:
And now it's like, well, it's the macro. There are a couple of things happening in the macro. Actually, I'd love to turn the question on you. Like, what's your design bible?

MICHELLE:
Well, I think it's interesting to hear you talk about your books because I think some of them are about like, the craft of design, and some of them are about the philosophy of design. And I feel like one of the books that was changed the way that I approach things was like Design for the Other 90%. I think it's Cooper Hewitt. And I think that was the first book that really turned me on to design is a form of problem solving. It's a process redesign with people, and it can really solve these meaningful problems for people like sanitation, but have these larger cultural and societal implications. I was just like, holy smokes, that's what I want to do.

MAYKEL:
This episode brought to you by Gut Flora.

MICHELLE:
By Gut Flora. Well, I took a running joke when I told my parents. I was like, I think I found this thing and I think I want to study it. And my dad was like, you want to design toilets? And I was like, you're not, not correct. But that's not the headliner for this epiphany that a college kid brings back home.

MAYKEL:
It would be a good title, by the way, for the episode. Do you want to design toilets? Question.

MICHELLE:
I don't not want to design toilets. I feel like you've served a very good utility. And what is that? The Squatty Potty, I feel like, has some of the best commercials. So who doesn't want to get in that game?

MAYKEL:
Hey, everybody poops.

MICHELLE:
Everybody poops. Brought to you by Squaddy potty. I feel like the other book that was really life changing for me was actually written by my college advisor, Bill Burnett, which is Designing Your Life, which is to say, how do you take some of the design process? And I think a lot of it came from more of like an idea find inspiration from abstract sources and test your way forward perspective. But I think this idea that design can lend you a process that you can apply to anything, including your own life, where a lot of people have internal narratives that hold them back, or fear maybe is a very clear narrative holding you back. I think that's really cool. And so my parents are getting close to retirement. I've definitely been pulling out little pages from the book and being like, well, maybe you tried this.

MAYKEL:
This is how you put a one pixel highlight on your retirement.

MICHELLE:
Exactly. Well, I think a lot of people are avoiding things and how do you run towards things and I feel like that's the lesson I really got towards that book. And how do you develop your own unique bespoke value system that speaks to you? And I think that takes a lot of courage, but it also takes a lot of practice. And I think the process of designing helps that feel a little more natural.

MAYKEL:
You have this epiphany around the importance of the design of everyday things, of design of things that people don't see. And now you're working on things that for a large part, people don't necessarily open the product on it's these scenarios that are calling them subpar is a nice euphemism, and it's a very nice way of saying it. There are some really problematic scenarios, probably, that you've seen. And so I find it really interesting that there is this connection between the ten year, twelve year, however long span. What about this is so interesting to you and really drives you? Where does it come from?

MICHELLE:
Yeah, I feel like I've always just been so curious about humans and their capacity for good, as well as their capacity to do bad things, especially towards other humans. And I think as I've learned more about psychology, it really feels that context has a big role to play in how humans show up, especially for one another. Everything from milgram to even just like, personality and how we understand it today versus it being more immutable. This idea that as designers, we can change the context and therefore nudge human behavior is really, really fascinating. And I think even saying out loud sounds a little well, it feels a little manipulative, right? In terms of nudging behavior, towards whose values? But I think at the end of the day, when it comes to the work and trust and safety, a lot of it feels, at least for me, like a no brainer in terms of keeping people safe.

MAYKEL:
Going back, do you feel like that moment of realizing there is something that is far beyond what you expect design is earlier in your life resonates with something? Is there something in your past that you can link it to? Or like, was that the moment that struck a nerve or you felt like you understood why you were doing this?

MICHELLE:
Yeah, it's a great question, but I feel like I don't have an answer of a single moment because I feel like it's every moment of my life. In a way, I feel like growing up with immigrant parents, like my dad's from Mexico, he came to the US. Through the remnants of the Bresra program, starting off as a year old field worker to where he is now as an electrical engineer. And my mom is an immigrant from Korea and came in like her early twenty s. I just feel from their experience, I have so much empathy and respect for the edge cases, because in a lot of ways they are the edge cases. They're not necessarily what society was designed for. And I feel like growing up with people who really had to advocate for themselves to fit into this culture, to be treated equally, has just given me a really deep sense of responsibility. To use the privileges I was born into, to be an American citizen, to speak English as my native language, to use that voice for others. And I think that also applies to my life where I volunteer as a crisis counselor for domestic violence, especially along the lines of gender. It's not an equal set of circumstances that people are often born with and it just feels so innate to me that why wouldn't I use the opportunities I have to make the world a safer place and to support people who are going through challenging moments but can be resilient and change their lives?

MAYKEL:
That's big.

MICHELLE:
Yeah, but is there a single moment like when I was a child, I realized I'm like, no, I just feel like it's those tiny little cuts you see people go through and you're like, yeah, I want to show up so other people don't have to experience that.

MAYKEL:
Is there something looking at what you've been able to achieve and do so far? Is there something in the future that you want to spend more time on?

MICHELLE:
Yeah, I really enjoyed coaching and mentoring. It's provided a lot of fulfillment and I think we talked a little bit about confidence. This experience at Metro Mile and being invited to have a seat at the table and what that did for me, feeling like I could lead and participate. I feel like I've had a lot of those moments throughout my career from people who have kindly offered feedback to people who have sponsored me. And I think at the end of the day, that's the work that's most joyful to me when I get to spend time with my reports and help them create their own value system of how they want to grow beyond the career framework that Airbnb has to offer. But to think an architect or long term career development and when I see them making progress, those are honestly the moments that give me the most joy in a way that I feel like I'm kind of an impatient person and I like to see impact a little bit more quickly. And that was originally what pulled me to digital product design from industrial design. But it's so interesting to see that same tendency feel very pacified by the fact that other people are doing the hard work and you're just there to support them. But these like little nudges along the way can sometimes send them down a different direction that they had initially anticipated and be good for them in long term.

MAYKEL:
I really like the way that you just said that. It reminds me a lot about you have the Metro Mile moment that you mentioned there's. I think it is a moment in a lot of our lives if we get fortunate enough to grow in our careers, get opportunities and do some really impactful work where you go beyond the dopamine shots of cool work launch cool work launch positive feedback about the thing that you had on to taking stock on the shoulders of the giants that you stand on. We very recently had the legendary markets through at Lee Facebook after a decade.

MICHELLE:
Oh, really?

MAYKEL:
And I think that those are obviously like I'm calling her out because she was like, very she's dope. She's dope. But she's also very important to me because when I was looking at leaving yeah, when I was looking at leaving Instagram, my whole spiel was like, I'm going to go back home. I'm going to take all these skills. I'm going to go move back to the Netherlands. Life is going to be super chill. And I have a name and a reputation now. I can just freelance or whatever. And Margaret was really one of those people who sat me down and was able to just say, hey, you have this amazing experience in front of you. You have all these relationships. You have a ton of reputation that you've built up in between these walls. You have goodwill. Go spend your goodwill. Go take these conversations with people that you think are potentially unreachable. And so she helped me set up a dozen conversations with leaders across the company, and eventually that kept me around and really showed me what showing up for someone much more in a I'm going to architect your career for you way that you just mentioned. It's a completely different mindset than I've ever thought before about management and leadership. Totally. And I really like that you mentioned the architecting, like, someone's career, because a lot of the time you have to play the game, the framework that the company is giving you on, like, hey, this is how you manage a person. This is how we measure impact. This is how we measure career growth, blah, blah, blah. But one of my favorite early conversations to have with someone who I will just start working with is, hey, we're both here, and we should feel very lucky that we get to be here together, and we're going to make the best of this. And every company is a different flavor of a shit show.

MICHELLE:
Choose your flavor.

MAYKEL:
Yeah. Like, some of them are lacroix coconut. The absolute worst. Lacroix?

MICHELLE:
Really? You would put coconut over a lemoncello?

MAYKEL:
Yeah.

MICHELLE:
Lemoncello is also not like, okay, tie for last.

MAYKEL:
But, I mean, lemoncello is like it's beyond the first 150 Pokemon or however there were. It's like a tertiary phase. It's like phase seven of the Marvel Universe of lacroix, basically.

MICHELLE:
Yeah. Bottom of the barrel over there.

MAYKEL:
Bottom of the barrel, but not brought.

MICHELLE:
To you by lacroix.

MAYKEL:
I know that a lot of people love coconut lacroix.

MICHELLE:
I have never met a single human who loves coconut lacroix. We'll discuss this later. We don't want to put their names on the hot seat here.

MAYKEL:
We'll put it in the show notes. No, but the conversation to have is like, hey, hopefully we're going to do some great work together. If we're doing a great job and we really enjoy it, it's going to be like four, six, eight, I mean, maybe ten years of us doing this together, but very likely it's around two ish. And especially if you have overlap. And so the conversation to have is like, hey, you're here in your career at this moment in time and you're going somewhere. I'm here at this moment in time and I am a certain trajectory. And within this time, let's think beyond just this company, obviously. Let's think about like, hey, how can you grow from being an early career designer into a senior role or from senior to staff or what do you want to specialize in or how do you want to have impact? But then beyond that, I think there's just a really interesting way of thinking, how do you want to spend your time here? What do you want to extract from this company? And I'm using the term extract specifically because the company is also extracting something from you.

MICHELLE:
Sure.

MAYKEL:
Right. And so what things beyond your compensation and beyond what looks good on your LinkedIn is actually important because those are all transferable skills.

MICHELLE:
How do you make a symbiotic experience?

MAYKEL:
Yeah, exactly. I've seen a lot of people jump from company to company in one and a half, two year increments. I call it the serial monogamy of Silicon Valley. We had the whole Facebook dropbox, like elsewhere.

MICHELLE:
Yeah, I got to collect them all.

MAYKEL:
Yeah, I got to catch them all back to the 150 Pokemon. I think that for various reasons that makes sense because people weren't set up right. And I think that people have enough good reasons to make those switches. But there is also something to be said about spending a chunk of time within a company and then figuring out what is actually the thing that I'm getting out of here. And it could be something very specific. I eventually spent some time at Facebook because I wanted to learn more about the business angle and the impact measurement angle as well as unit sequel. Yeah. And I think that conversely, like the thing that you were saying earlier was going into a space where trust and safety is the business model is a really fascinating way to think about it versus where it was a supporting role.

MICHELLE:
The way that oftentimes layer of PR. Yes, exactly.

MAYKEL:
Yeah. And so looking at those two different angles of trust and safety work, where do you feel you've been on this part of the fence for six, seven, eight years?

MICHELLE:
It's going to be eight years. And working in either social good or trust and safety, just thinking about how people abuse technology, how you can proactively build trust. Yeah.

MAYKEL:
So you've seen it from when it started. Where do you think Puck is going?

MICHELLE:
Well, I think I'm excited about the fact that more people are thinking about it and it's actually like someone who hires people now. It's really lovely to see people who have more experience in the space where you're not necessarily targeting someone who has experience with complex systems and someone who seems to have some interest in related topics. You're actually seeing people who have invested part of their career in this space and that's really exciting. I have the same feeling about some of the accessibility inclusion work that I also work on. It's just cool to see that people and companies are caring more about this space and devoting more time and resources. I think it's just going to continue to be a bigger part of the sector as we continue to use more technology and it empowers us. But we also see a little bit of the challenges and the more proactive design we can do, the better. Rather than it being an afterthought or something to clean up after, which I think is often how it sometimes felt at the beginning. I think expanding the toolkit is something that I also see. I mean, we talked a little bit about the value of service design at the beginning, but I really also feel that's going to be an incredibly powerful tool because the ways that people abuse technology isn't limited to the app. Right. I feel a big epiphany for online harassment, and again, this was 2014. Was it's not just what people are feeling when they open Twitter and see in some people all of a sudden something they said? It's the fact that someone who's new to technology doesn't have a baseline to experience this might worry for their offline experience. Right. It's the person who also is being doxed. Right. There are all these different use cases and what's scary is that connection between online and offline. And I think that's becoming increasingly clear as we see people abuse technologies in new and inventive ways.

MAYKEL:
Yeah. Looking at what you mentioned as well around personal coaching and having that impact with the people that you work with directly, is there something in that angle that you want to explore?

MICHELLE:
First of all, I feel like not everyone wants to do this and I think I'm adaptable. I think people should want to meet you here if that's what they want, but something that I really enjoy doing. And I think what has been a very valuable tool for myself when I work with a coach or work with some of the people that I would define as my most impactful or favorite managers is when they've helped me uncover internal narratives that are self limiting. I think working with a coach recently, I realized how much I think of myself as a reformed perfectionist. I feel like a story I was telling friends earlier where they're like, wow. Like serious tiger mom vibes is. When I was in I don't know, I was young, I didn't have an allowance. But I got money for grades every semester, and I got a certain amount of money for an A. And I got zero amount of money for anything else but an A. I feel like that was such a strong message in childhood, where it was like, if you're perfect, you're awarded. If you're anything less than perfect, absolutely not. Right? And so I see myself sometimes maybe getting more nervous for presentations than I need to be because I have this strong definition of what perfection looks like. And for me, I'm like, I'm going to go up there. It's going to be a Ted Talk. It's going to have to be exactly like this, as opposed to, no. You know a lot about this topic, but people are going to have questions. There's no way that you can anticipate every single question and provide information that's going to be interesting and satisfactory to everyone in this 60 person audience. Right. There are going to be people who are distracted. There are going to be people who have less knowledge about the topic than other people. It's just going to be so hard to be perfect to everyone. And so by realizing that tendency and that belief, you can realize how it's or you can see how it's holding you back. And I think those are my favorite kinds of lessons to uncover with people if they're willing to explore that area. So I think that's what I'm really excited to do. And it's helpful to learn more tricks and tips through coaches, through people who really know how to ask the right questions and build trust and psychological safety for you to feel like you can answer them in an honest and vulnerable way.

MAYKEL:
Have you found a you are coaching other people. Have you found lessons for yourself?

MICHELLE:
Of course. I don't know if you feel this way too, but I feel like you realize where your assumptions are, and through those assumptions, you realize what your values are, where you're like, oh, I just assumed that you'd want to do X when you encounter Y. That's a reflection of me. And so I think even earlier this week, I realized that having a conversation with Report, and I had to go back and be like, hey, I'm really sorry. This is how I was experiencing it, and I just want to apologize because I think you told me three things, and I really latched on to one because that's the way that I would prioritize. But you said two other things, and I think weighing those three values would actually lead you to make this decision, which is the one that's right for you, and we should do that. So let me support you in that.

MAYKEL:
When you find yourself catching yourself, how did you approach that conversation where you just open slack. Hey, I need to follow up remote.

MICHELLE:
Yeah, that's a good question. I think, luckily, I know this person well. I was able to catch it in the moment when we were having a conversation where I was like, you're going to work on this project, and you're like, but I'm actually really enjoying this other project. And just taking the moment to pause and really process what people are saying, I think that's the best case scenario. Right. And being able to be comfortable in being vulnerable and to share that process in real time, I think is really valuable. I think, again, so contrary to perfectionistic like, trait that's like, well, you should have computed all the data and correctly understood what this person wanted and needed. But rather than beating yourself up in the head, I'm like, this is a learning. I want to really process that learning, and it requires me to admit that I was wrong in this case. And also, with curiosity, discover how all the other ways that might have been wrong, because I think it's important for long term growth. So I think maybe cultivating a mindset to balance the perfectionism and balance this tendency of wanting to help people, it's like, are you shortchanging your growth or are you short changing someone else's growth? Especially in the long term, and at least for me, that's one of my biggest values around, like, resilience and growth. So that's a pretty powerful reflection.

MAYKEL:
Are you short changing your growth, or are you shortchanging someone else's growth?

MICHELLE:
Yeah, I ask myself that all the time where I'm like, I want to help them solve this problem so they don't feel pain or discomfort in this way. I'm like, but in doing that, are you preventing them from solving a problem, identifying a problem to begin with? There are all these different things that.

MAYKEL:
You might not it's like the helicopter mowing of management.

MICHELLE:
Oh, my gosh. Yes. Exactly. As we discussed. I had a little tiger mom in my experience, so I value that experience so much. PSA. I love you, mom. But at the end of the day, I'm like, I have to balance that long term growth with a short term desire to protect.

MAYKEL:
For sure. I think that we had about 80 minutes of recording, but do you want.

MICHELLE:
To have a karaoke moment?

MAYKEL:
I don't really think that I want to have a karaoke moment.

MICHELLE:
That's really sad.

MAYKEL:
But no. I just want to say how much I appreciate this conversation. Yeah, it was really fun because we went from what you aptly called your resume to finding this red line of designing the systems that may be invisible for most most, or the everyday things that people don't even think about how they are designed.

MICHELLE:
Totally. And maybe like, the parallel there is with those internal narratives. What are those invisible rules that you hold yourself to, and how do you uncover them as well? So, yeah, I'm just all about digging, all about finding the complexity, but striving for simplicity there too.

MAYKEL:
I love it to looking at yourself and figuring out what are the invisible systems that you've designed for yourself seriously.

MICHELLE:
And finding ways to counter that. Do you want to be better? Do you want to connect? I feel like that's such an ester, like, perel moment. Do you want to be right or do you want to connect? And I feel like that's something I also hold true in those moments, you.

MAYKEL:
Can either be right or you can learn something.

MICHELLE:
Yeah.

MAYKEL:
And I'm actually much more interested in the latter. Most of the time.

MICHELLE:
I'm usually more interested in learning things. And if you're not in that moment, that's also, like, something to be so curious about what defenses are coming up. How is my ego showing up in this moment in a way that might not be so flattering five minutes later?

MAYKEL:
Even when you catch it, the simplest thing about this is when you forget someone's name.

MICHELLE:
Oh, yeah.

MAYKEL:
Clearly there is this very weird interpersonal thing. You've met this person maybe once or twice before or maybe five times, and then you realize at a certain point, you go past the statute of limitation that you can ask them for the name. And so the pride that comes into play is really complicated, and then you start trying to figure out, like, hey, how can I introduce someone else? And maybe they introduce themselves. You just say, hey, sorry, I forgot your name, and I kind of down the rabbit hole and can you remind me of your name? And they would be like, oh my God, that is such a stand out way of actually saying I value you, and I actually want to make sure that I lock in the way that I should call you, instead of saying, hey, dude.

MICHELLE:
Hey, dude. Yeah, exactly. And I think the fact that you said that I value you, can you make that even more explicit? Right. I know we've met before. I take ownership of the fact that I should remember your name, but I keep running into you and we've had great conversations. I really want to remember your name next time. Can you help me out?

MAYKEL:
Yeah, exactly.

MICHELLE:
Yeah, totally. Just being honest about it.

MAYKEL:
Well, thank you so much for spending the time having this conversation.

MICHELLE:
What's your name, though?

MAYKEL:
Which one? I have so many. No, this is super lovely, and I really love that we got out of the hey, what do you do for your job? And really into, hey, what do you care about doing and how do you care about helping people? I just want to thank you again for being on the show because, like, we dug into, like, so much good stuff and but yeah. Is there anything that you would like to talk about before we go?

MICHELLE:
If there is one thing I think. I would want people who are listening to take away. It would be to challenge your internal narratives and be kind to one another. That's it.

MAYKEL:
I love that.

MICHELLE:
It's easy.

MAYKEL:
I was like, do you want to tell people that you're hiring? Et cetera, but, like, no.

MICHELLE:
Yeah, I mean, hiring for some cool roles, especially around accessibility. So hit me up if you want to potentially work on really cool products with really cool people. But I think in the name of coaching and mentorship, if you're interested in getting advice, you can find me on LinkedIn, though I'm not great at checking. It honest disclosure. Or if you feel like you have something worth sharing, go find someone and help them out. Yeah.

MAYKEL:
Amazing.

MICHELLE:
That's it.

MAYKEL:
Thanks for listening. I really enjoyed this conversation with Michelle. If you're interested in more conversations going forward, make sure to subscribe. And if you feel that one of these episodes would resonate with a friend, colleague, or stranger on the Internet, please share it. Next week, I'll be talking and getting nerdy with Pete Hunt, one of the creators of React. See you then.